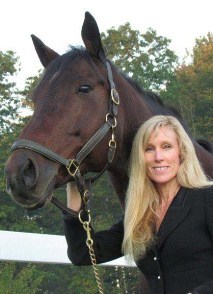 Lynne Berardini and Star Higgins are a winning team
All properties are not created equal so why use the same marketing plan for every home? Star Higgins and Lynne Berardini provide a customized marketing plan that attracts the most buyers and highlights each property's unique features.They cater to individual needs optimizing the chances of matching the right buyer to a featured property in the
[...]
Lynne Berardini and Star Higgins are a winning team
All properties are not created equal so why use the same marketing plan for every home? Star Higgins and Lynne Berardini provide a customized marketing plan that attracts the most buyers and highlights each property's unique features.They cater to individual needs optimizing the chances of matching the right buyer to a featured property in the shortest time at the highest value the market dictates.
As buyer agents, they provide a concierge level of service with immediate response to voice mails, texts and emails. Star and Lynne are knowledgeable and supportive guides with a genuine interest in their clients' real estate needs. Their clients' goals are foremost in mind.
Lynne lives in Rye sharing her time with the love of her life, their dogs and her beloved mare, Clarisse. A portion of Lynne's sales go to charities of her choice such as Homes For Our Troops, NHSPCA and Museum of Fine Arts.
Member of the New Hampshire Board of Realtors
Member of the Seacoast Board of Realtor
Member of Wentworth By The Sea and Abenaqui Country Clubs
Certified for Staging
Office Location
655 Wallis Road
Rye, NH 03870
Specifications
Languages:
Specialties:
Service Area: