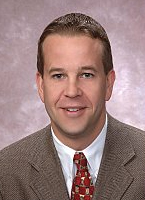 | Manager / Broker Seabrook Beach, NH Office
Seabrook Beach, NH Office
240 Ocean Boulevard, Route 1A
Seabrook Beach, NH 03874
Email Phone: 603-474-3401 Fax: 603-474-3407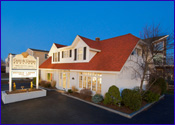 Carey and Giampa, Realtors' Seabrook office is located just steps from Seabrook's beautiful sandy beaches. With high visibility on Route 1A and just a mile past the Massachusetts border, costumers visit our office daily. Seabrook is also home to our Rental Department offering seasonal and year round rental listings. Each Realtor in our Seabrook office is customer-centric and committed to do what it takes to meet your needs. With local market expertise, they will ensure that all your expectations are met to the fullest. All of our Seabrook Realtors live locally and are proud to call the Seacoast area their home.
Hours:
Monday- Saturday 9:00 to 5:30 Summer Season
Monday- Saturday 9:00 to 5:00 Winter Season
Sunday 12-4 Year-round
Contact Information:
Phone: 603-474-3401
Fax: 603-474-3407
Email:info@careyandgiampa.com
Services offered:
Listing Services
Buyer Agency
Comparative Market Analysis
Residential Sales
Luxury Real Estate Sales
Commercial Sales
Land Sales
Relocation Services
Property Management
Rentals
To inquire about career opportunities at our Seabrook office, call Karen Kulberg at 603-474-3401 Ext. 161
About Patrick
Patrick Carey is the co-owner of Carey & Giampa, Realtors - one of New Hampshire's largest independent real estate companies. He is a Seacoast native of forty-six years. He has been a real estate broker and actively selling real estate for twenty-seven years since 1986. He is a licensed Broker in New Hampshire, Maine and Massachusetts. Patrick is a recognized top producer in the Seacoast real estate market and his annual sales exceed $10+ million a year with a personal career of $100+ million in sales and brokered nearly $1 billion in real estate as one of the co-founders of Carey & Giampa, Realtors.
Patrick resides in downtown Portsmouth, NH and Hampton, NH. Patrick, with his twenty-seven years of experience, is uniquely qualified to list and market your home for sale or to locate the right home to purchase for your needs. Contact Patrick Carey directly on his cell phone at 603-583-1000or by email at PWCarey@aol.com
Patrick is licensed in NH, ME, and MA.